On June 23, 2012 the Sisters and Associates participated in a Liturgy celebrating the acceptance of a new
Associate Member, Maureen Fulford and the renewal of the Associates' Covenants.
Mass was followesd by a delightful dinner in St. Ursula Center.
Under the direction of Liz Wilson and her wonderful group of Volunteers, the Sisters benefitted from a
Tag Sale on the grounds of St. Ursula Center, Blue Point, NY.
CONGRATULATIONS TO OUR LADY OF VICTORY SCHOOL HONOREES
Our Lady of Victory School, West Haven, CT,celebrated its Sixth Annual Viking Honoree Mass and Dinner on February 19, 2011. The following individuals received the Fr. Thomas J. McMahon Distinguished Service Award: Alumni: Mr. & Mrs. Joseph Mahon Past Parents: Mr. & Mrs. Martin Pitoniak Faculty: Sister Laurentine Morgan, OSU These individuals have brought their time, talent, dedication and commitment to Our Lady of Victory parish family, affording us the privilege of celebrating over 40 years of excellence in education. This is the highest honor Our Lady of Victory Parish bestows.


During the summer of 2011, Sr. Jane visited our sisters in Congo to teach adults and children language skills.Click on the banner to read her complete account and enjoy the pictures below.






click on each picture to enlarge




During the month of February 2011, Sr. Jane Quinlan worked with a volunteer team to build a house in the Dominican Republic.

Pictured with Sr. and the children is the co-founder of the Program

"CHANGING LIVES."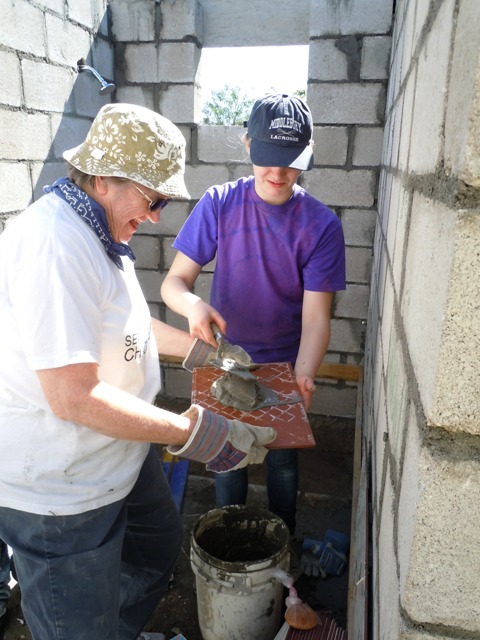 &nbsp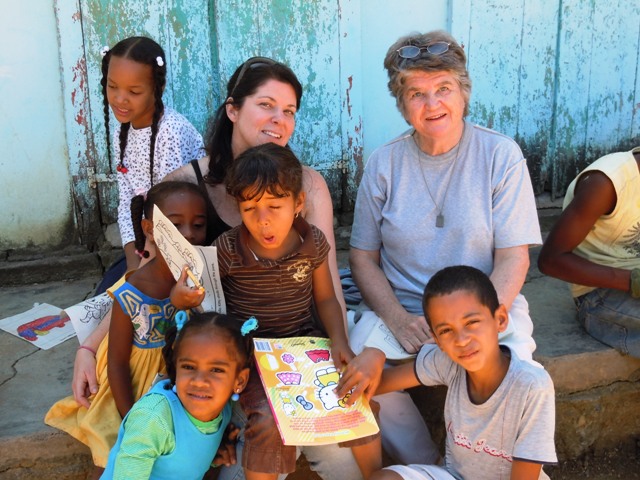 On October 15,2011 Sisters, families and friends gathered in Blue Point to celebrate the Jubilees of Srs: Carmel Ruth, Mary Joan of Arc Spelman, Marguerite Torre, Helen Chasse, Mary Anne Sheehan


Click on this Jubilee Banner and enjoy the celebration



On Sept.11, 2010 Sisters, Associates and friends gathered together to celebrate liturgy and refreshments commemorating the 75th Anniversary of the Sisters' arrival in Blue Point in 1935.



Click on pictures to see enlargements


Created by Hope Motreuil, Development Coordinator, pictured with Sr. Meghan McArdle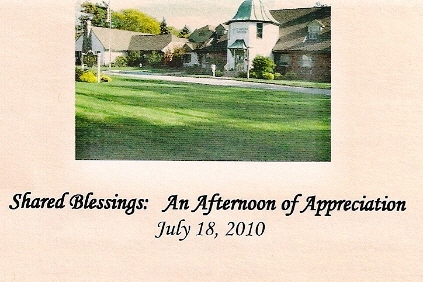 The Sisters gathered together in Blue Point expressing heartfelt appreciation to their many benefactors who have shared their time, talents and resources for the sisters over the years.

click on each picture to enlarge
CONGRATULATIONS
Sr. Helen Chasse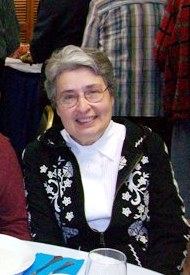 Sr. Helen, Director of Tabor Retreat Center, has been chosen WOMAN OF THE YEAR by the Zonta International organization.
Zonta International is a global organization of executives and professionals working to advance the status of women worldwide through service and advocacy. The award will be presented in March, 2009.



On Sept. 13,2009 the Sisters, Associates and friends gathered together at Nativity BVM Church, Ozone Park, NY to participate in a Liturgy celebrating their 85th Anniversary.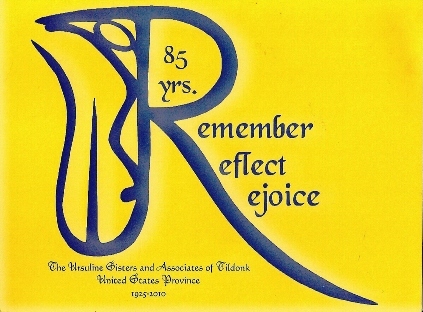 click on each picture to enlarge


The Ursuline Associate Team hosted a Come and See Tea in Oxford CT. About 30 men and women attended from West Haven, Meriden, Oxford and Danbury.

The purpose of the gathering was to acquaint the group with St. Angela Merici as a woman for all times.

The group listened attentively as sisters and associates spoke of their personal convictions and love of Angela.

Slides, prayer and a social rounded out the afternoon.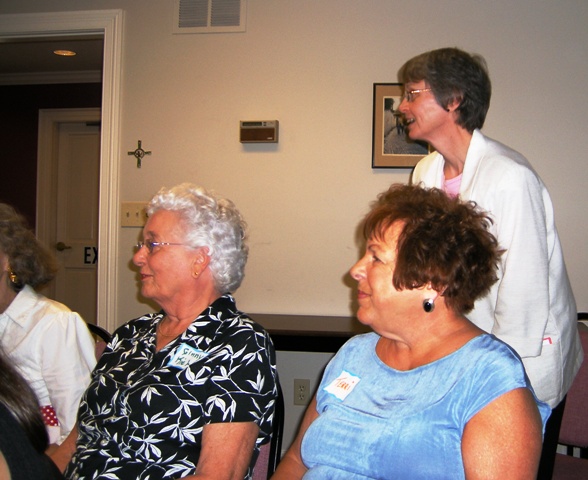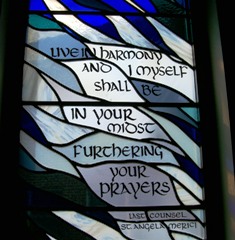 A "Second Look" took place in November 2009.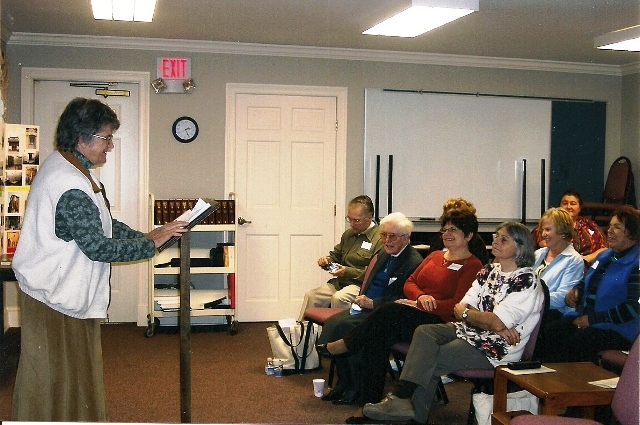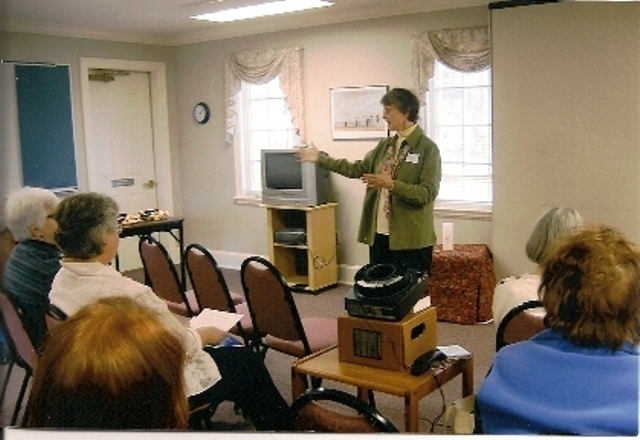 Sr. Jane Quinlan Sr. Elizabeth Preston


On January 24,2009,Sisters and Associates gathered in celebration and prayer as they renewed their commitment to the values and counsels of their foundress, St. Angela on whose feast they celebrated.
.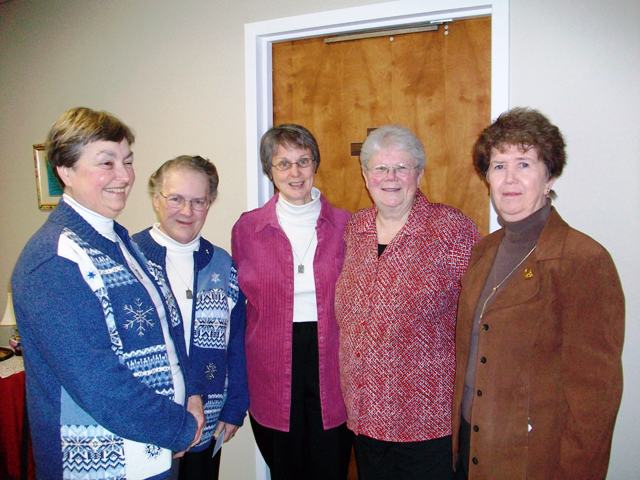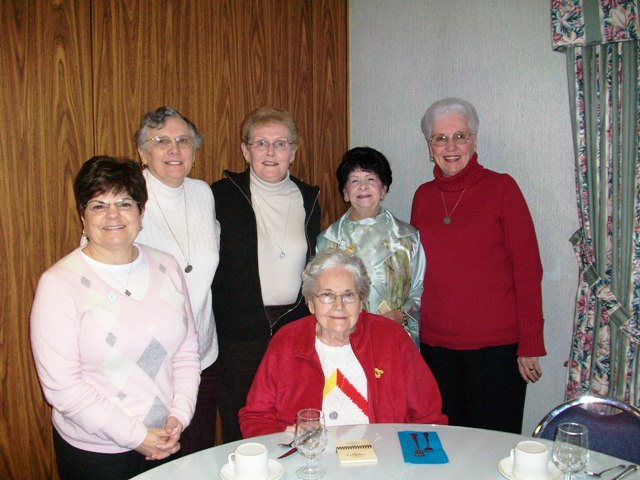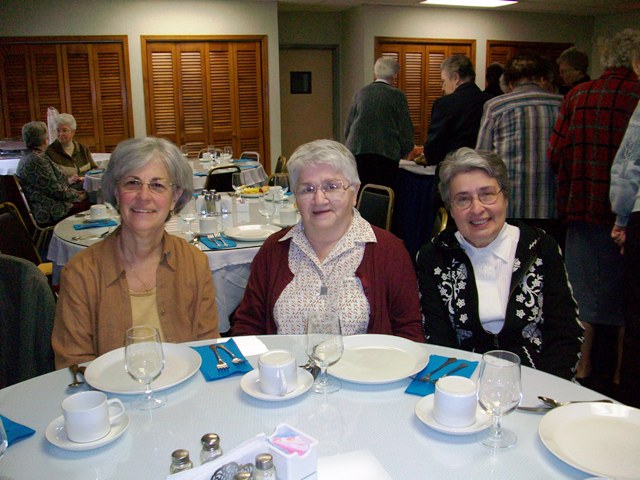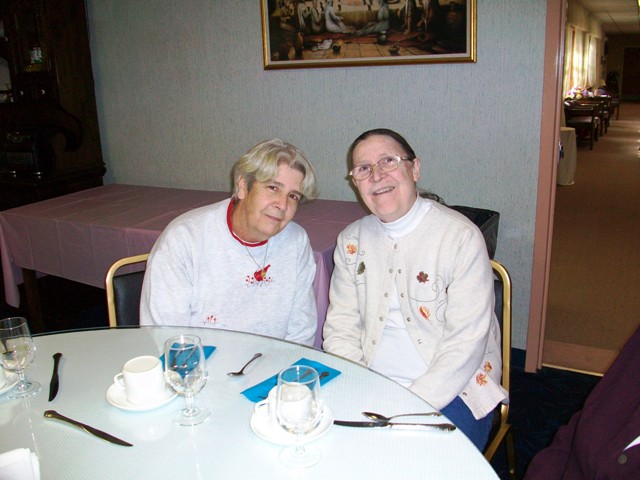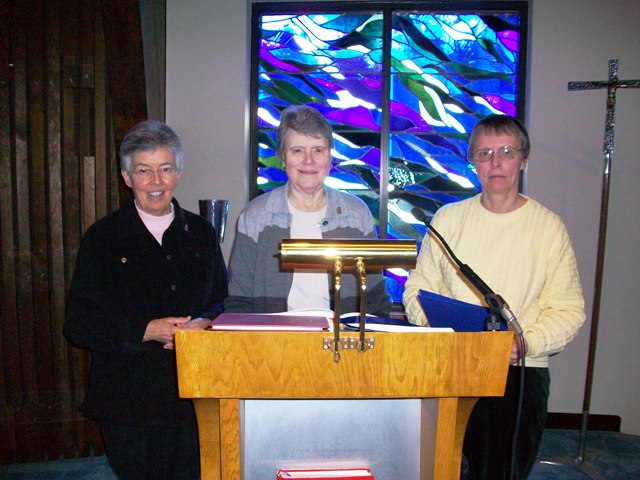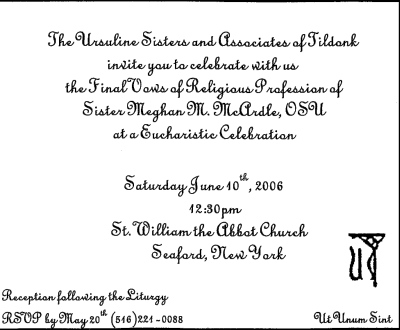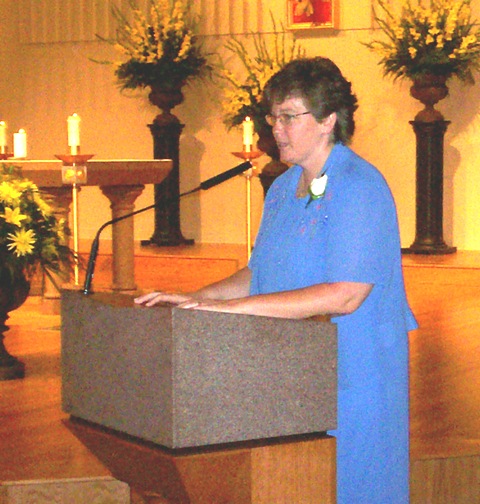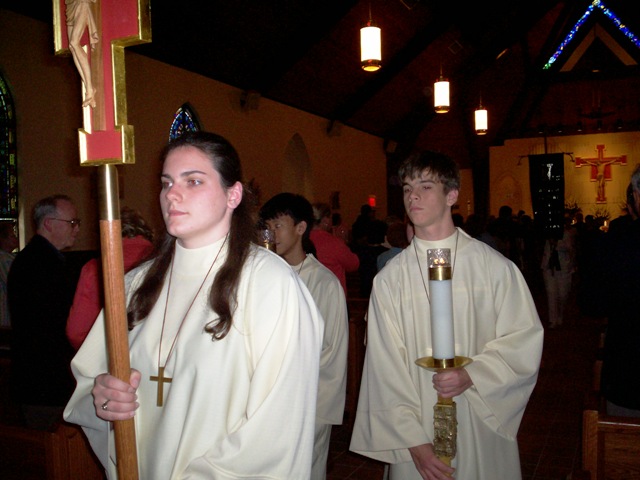 Sister Valerie Heinonen, working for Social Justice in the Corporate arena, as featured in The Washington Post, June 2, 2007. Congratulations on your work and dedication to such a worthy undertaking...
Click on picture and scroll down the page for the complete article.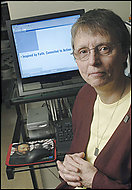 Sister Joanne Callahan, Superintendent of Schools, Diocese of Rockville Center was in attendance when Pope Benedict XVI addressed the Nations Catholic Educators in Washington, D.C..
Click on her picture to read the Address and Sisters comments as it appeared in Newsday, April 17, 2008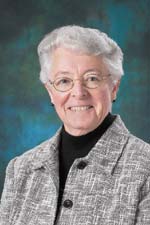 FOUNDER'S AWARD

Congratulations! to Sister Joanne Callahan

On Sunday, April 10, 2011, the Diocese of Rockville Centre honored:

Sister Joanne Callahan, OSU

for enfleshing the charism of your congregation and enriching the faith of the people of the Diocese of Rockville Centre. In presenting the Award to Sister Joanne, Brother James McVeigh, OSF, Vicar for Religious, said, "we honor you for your leadership role in Catholic education through the years and in particular as Superintendent of Schools. In your ministry and your life, Joanne, you witness the gospel by enfleshing the spirit of St. Angela Merici."

Thank you and Congratulations!


Sr. Catherine Talia,
teaching English as a second language to her class of 26 students at the Maura Clarke/Ita Ford Center in Bushwick, Bklyn.
The Center has been in operation for 15 years providing this service to all who wish to become proficient in a second language.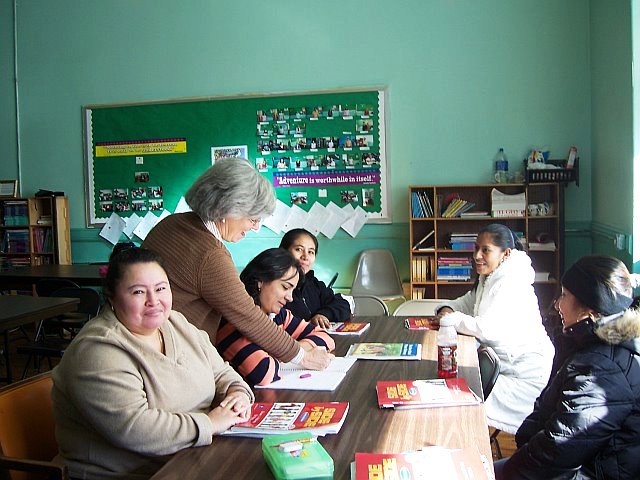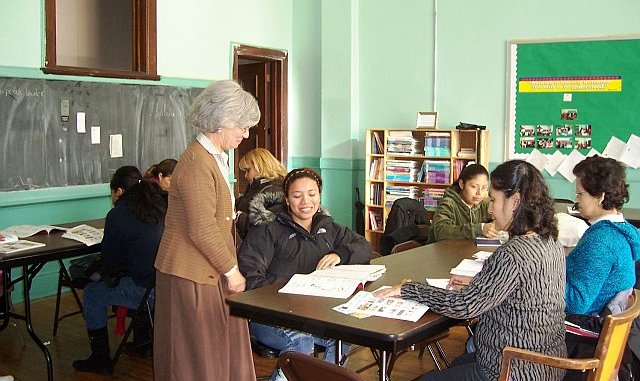 Click on the banners to celebrate:



Srs.Sheila Molloy, Mary Lou Tressy, Mary Elizabeth Preston

Srs.Ursula Leibold, Patricia Crowe

Srs. Monica Kevin, Margaret Golub, James Francis McDonnell


Srs. Judith O'Connor, Jane Quinlan, Mary Schramm

Sr. Margaret Mary Feahilly, Sr. Jean Redigan, Sr Geraldine Conklin and Sr. Barbara Gooding :



On October 16,2010 Sisters, families and friends gathered in Blue Point to celebrate the Jubilees of Srs: Cecilia Moloughney, Teresita Catalano, Mary James Fox, Mary Grace Hodnett, Denise Farrands, Bridget Olwell, Agnes Seebach, and Alice Traynor


Click on the Jubilee Banner and enjoy.





In May and June of 2003 our Ursuline family celebrated the Profession of Vows by Srs. Edith Menegus and Meghan McArdle. Join with us as you view their Celebrations.





Continue down the page to experience more highlights.

Click on the banner for the:


Focusing on ...Sister Mary John O'Rourke, April,2006 and October, 2008's most recent award for outstanding achievement
Click on the names below to visit our previous
"FEATURE OF THE MONTH"
Sr.Margaret O'Brien
Sr.Joanne Callahan
"DEDICATION IN MEMORY OF SR.VIRGINIA GREAVES,OSU
DEDICATION PAGE
Ursuline Sisters of Tildonk Statement on Sexual Abuse
For further information please contact
Ursuline Provincialate
Sister Joanne Callahan,osu
81-15 Utopia Pkwy. Jamaica, NY 11432
E-mail: ursulineprovincial@verizon.net
Phone: 718 591-0681
This website is designed and maintained by Sr. Mary Lou Tressy,osu


Copyright©2008,Ursuline Sisters-All rights reserved.